Iowa State University students and faculty enjoy a subscription to Lynda.com (via Information Technologies), a premier video training service, and this means students and teachers have access to high-definition video tutorials that take a step-by-step approach to creating websites using WordPress. To use the Lynda videos below, simply follow the links and login with your Net-ID when prompted.
Essential Training
WordPress Essential Training with Morten Rand-Hendriksen is the most comprehensive single training course for WordPress. It contains over 5 hours of step-by-step video instruction. But you don't have to watch the whole thing! The course is broken into 12 chapters, each made up of 5-minute segments. A table of contents is listed below; we especially recommend Chapters 1 through 6, and Chapter 8. Log in to Lynda.com through ITS Training and Campus Engagement to view this video.
WordPress Essential Training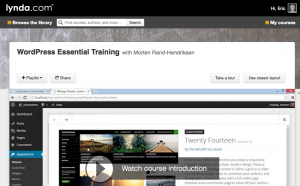 Getting to Know WordPress – 6m 58s
Getting Started with WordPress – 17m 18s
Creating Posts – 1h 30m
Creating Pages – 11m 21s
Managing Content – 20m 28s
Changing the Appearance – 47m 38s
Extending WordPress with Plugins – 17m 59s
Profiles, Users, and Settings – 34m 44s
Getting Readers – 19m 9s
WordPress behind the Curtain – 13m 1s
Maintenance and Security – 20m 43s
Diving Further into the World of WordPress – 9m 14s
WordPress Video Courses on Lynda.com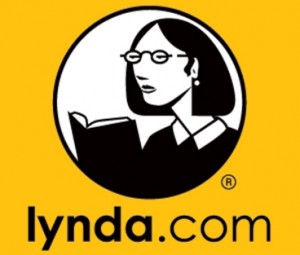 All in all, there are 55 WordPress courses on Lynda.com, comprising 1,389 video tutorials, so feel free to explore. We hope that if you find a useful video, you'll consider sharing it with us at sites@iastate.edu so we can add it to our collection.