ISUComm Sites is allied with other technology-related organizations across campus, including those listed below. Collaboration with these organizations has made the ISUComm Sites project possible, and we continue to seek out new partnerships with other programs at Iowa State University to strengthen communication across the campus.
College of Liberal Arts and Sciences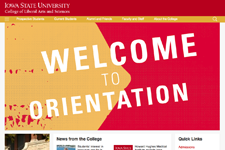 The College of Liberal Arts and Sciences (LAS) and its Computation Advisory Committee (LASCAC) provide invaluable funding for personnel and resources, including the equipment we use to develop and test our sites and the people who provide technical and pedagogical support. ISUComm has a long history of collaboration both with LAS and LASCAC, and the Sites project continues this tradition by providing students with high-quality applications.
College of Engineering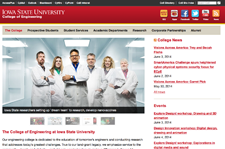 Although a relatively new partner, the College of Engineering (COE) has become integral to our service. COE provides virtual hosting, as well as information design and platform development expertise. Since our collaboration began, other cross-disciplinary work, such as with the Digital Repository for Academic Writing (DRAW) has emerged, and this partnership promises to be productive in the future.
Engineering-LAS Online Learning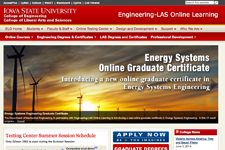 ISUComm has partnered with Engineering-LAS Online Learning (ELO) since 2011 and together we've worked to provide high-quality online learning platforms, course websites, and simulations for a variety of courses and projects. Currently, ELO provides project coordination and resources for development for our constellation of sister sites, including ISUComm Courses, DRAW, and the Intensive English Orientation Program's E-Learning system.
The Studio for New Media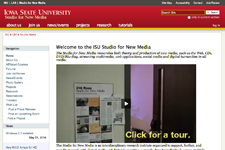 The Studio for New Media is one of ISUComm's first partnerships and its strongest. Together over the years we've worked to foster production in new media as well as sophisticated and humanistic understandings of the relationship between technology and culture. The Studio provides community, space, and resources for and expertise with digital and new media production.